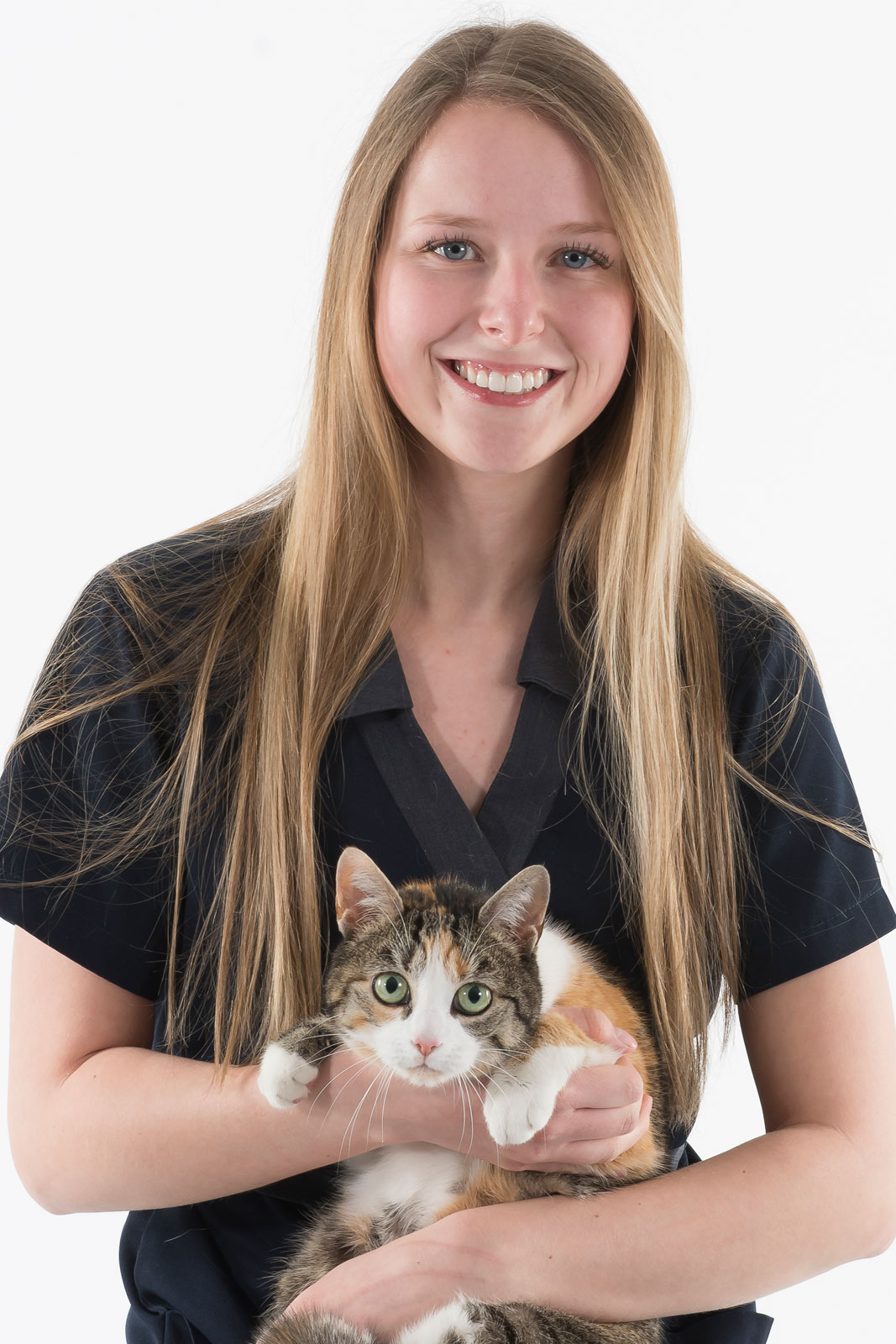 What do your pets mean to you?
Meet the gorgeous Naya. I fell in love with her in 2014 when I was studying in Saint-Hyacinthe. She was part of our cat colony and she was always very affectionate towards me. I was immediately smitten with her special way of showing me affection. It is impossible to watch television without her laying on me and massaging me with her little paws. When I walk around at home she follows me everywhere. She is now 8 years old and I hope to keep her until she is at least 20! She's my companion and she shares my life, along with my Shetland Sheepdog, Jon Snow.
What makes you, you? What makes you unique and indispensable at work, but also in your personal life?
I have always loved animals and I bond easily with them. Even the more nervous and skittish ones come to me. I am also very patient and cheerful so I make friends easily at work. I enjoy serving and helping clients. My spare time is spent with my dog and cat, my friends and my family. I love nature walks and hiking. I am also a great fan of Bath & Body Works candles. I like lighting them and relaxing at home. I also enjoy grooming animals and I was a groomer before becoming a veterinary technician.